TESTIMONIALS
 "what a natural and skillful facilitator you are! Had so much fun at your Femvoice workshop and learned so much (and appreciate not being put on the spot or feeling awkward.) thanks Parissa the night was a joy, and loved being with other fab women. I'll be back . Xxx"
KERRIE CLARKE
 "Fabulous to have you back facilitating singing again Parissa....always a joy to be present in your groups....they are fun, informative and a tonic for the soul."
SHARON MUIR
"I heard from outside (waiting a friend to give her a lift) and it was sounding amazing! Can't wait for the next one  I'll definitely be going!!"
LARISSA MIRANDA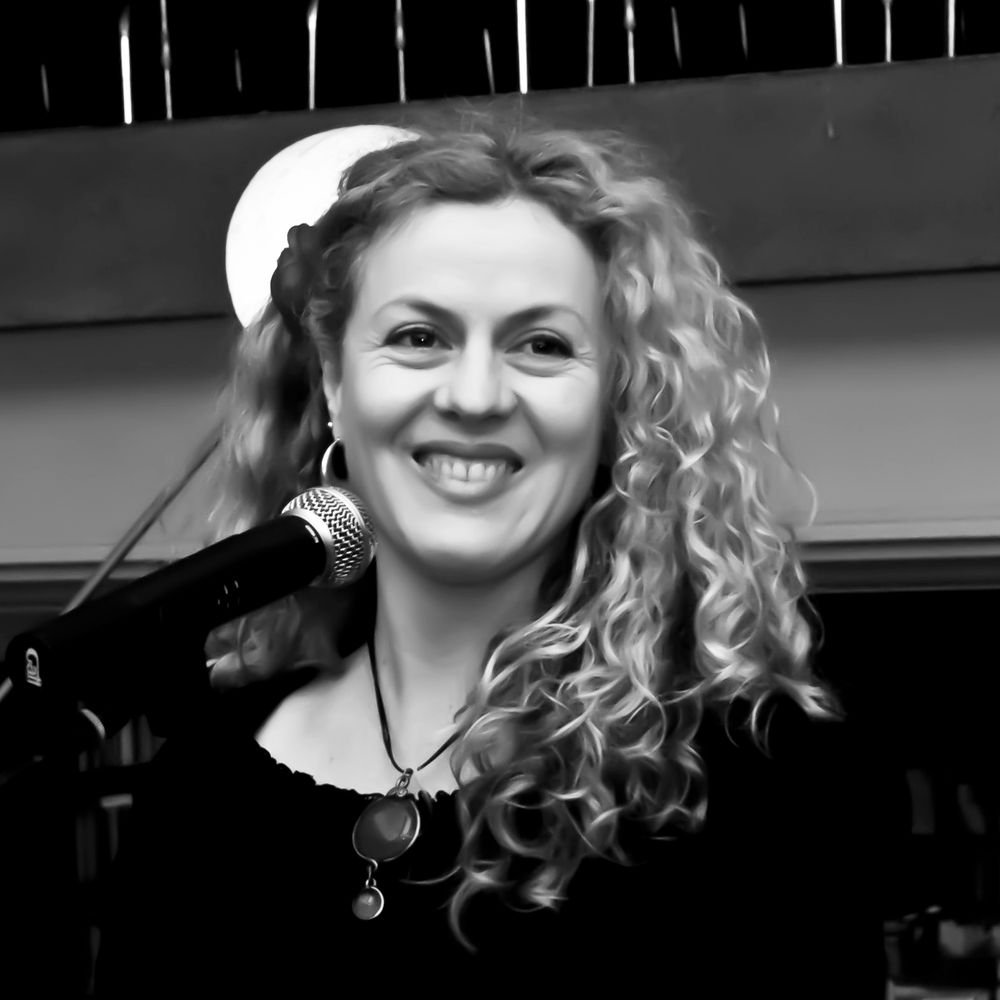 WORKSHOPS BIOGRAPHY
At festivals and music camps across Australia, Parissa's vocal, performance and rhythm workshops are highly sought after.  Recent music camps include: Melbourne Singer's Festival, VIC; RhythmSong WA; Jamberoo Folk Music Camp NSW;  Daylesford Singer's Festival  VIC; Folkworx WA; Singout NSW;        Wintersong NSW; Music For Everyone ACT; Woodford Folk Festival, QLD...
Parissa has taught alongside: Stephen Taberner, Rachel Hore, Kavisha Mazzella,  Carl Pannuzzo, Jojo Smith, Carl Cleves, Tanna Kjaer-Dona, Richard Lawton, Leigh Carriage, Fay White, Linsey Pollack, Stiff Gins,  among others...
In 2012 she was commissioned to lead the Fairbridge Festival Festival Finale Choir to help celebrate the festivals 20th anniversary.  In 2009, Parissa led the National Folk Festival Choir, singing songs from Latin America. In 2000 she conducted the Woodford Folk Festival Millenium Fire Event Choir.
When not touring Parissa runs performance master classes with HSC students, and maintains a busy private studio.
"The Health Department actually hires me to help raise the standard and empower community choir leaders throughout Victoria, because they have realised that singing together can positively impact upon peoples mental health. How enlightened is that!"
MORE TESTIMONIALS
"wonderful fulfilling, great special angel of a teacher" Rina Lois Genis 
"Rhythmsong Music Camp 2011 …was FABULOUS again!!! Many thanks to the generous giving and open hearted passion of all the faciltators: Carl Panuzzo, JoJo Smith, Parissa Bouas,  Bec and Marie." 
"Absolutely fantastic"  Michael Sharmon 
"Divinely awesome"  Kelly Turner 
"Loved everything! exercises and singing - great fun"   Beth Stewart 
"Wonderful, enjoyed it and learned!! thank you"  Gaby Borgardts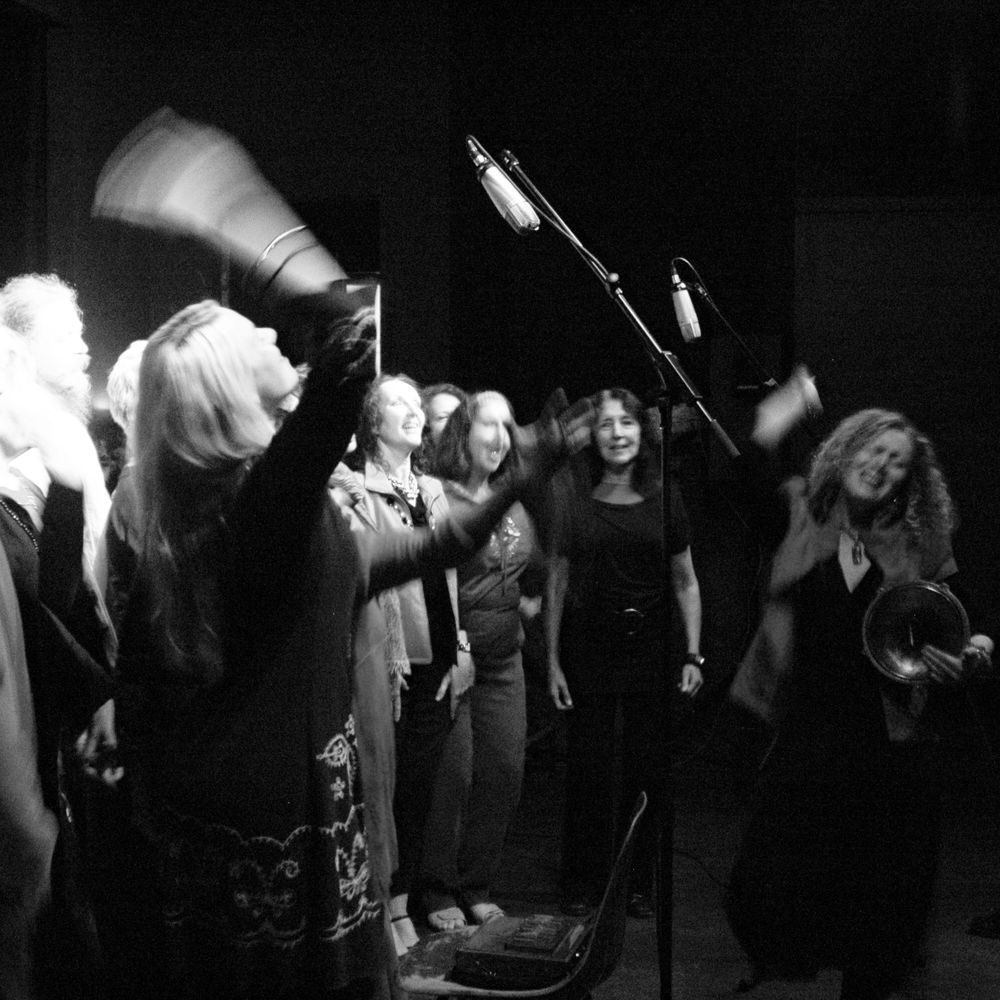 Past Workshops & Music Camps
Melbourne Singers Festival, VIC, 2017
Korinderie Ridge Singing Camp, NSW, 2015
Choral Fest, NR Conservatorium   June 2014
Macquarie Conservatorium, Dubbo NSW,  August 2013
Fairbridge Festival Finale Choir, April 2012
Rhythmsong 2011, WA
Music For Everyone, ACT June 4 - 6, 2010
Yacandandah Folk Festival,  VIC  
With prior notice most workshops can cater to small, medium and infinite numbers of people. 
Workshops can also be devised for special projects.                                                                                                           
Running times are just suggestions and can be altered following discussions. 
 
For some workshops basic amplification may be needed. 
Just Let Go 
Collective Improvisation/ Guided Vocal Jam, designed to empower singers, learn to listen, free your voice and give confidence to express yourself through the voice. Great for beginners to intermediate singers. (really popular at RhythmSong music camp WA).  Need a keyboard. 60- 90 mins. 
Let It Out - Singing Performance Masterclass 
Many aspiring singers, singing students and performing songwriters find them selves at auditions, exams or onstage, without having had enough, if any, performance practise or honest critique. This master class aims to address this inadequacy by offering a small group of singers, the opportunity to perform individually, receive and workshop the advice given. Takes in all aspects of the performance including vocal technique. I run this same workshop with HSC students from all over NSW each year. It is very rewarding for all involved. 
90 mins (Needs: accompanist or backing tracks/ whiteboard/ small PA inc mic and stand. Can be run in 1 or 2 sessions. Can do 1 person per 15 mins = about 8 people performing. People learn a lot even if they don't perform, so often have a few non performing participants.) 
Vocal Production Handy Hints            
Do you know the difference between nasality and nasal resonance? Can you make it? This workshop will explore and give 'voice on' experience in some nuts and bolts vocal production areas. For people who want a bit more technical help with their singing. Very popular at Daylesford Singers Festival 2007. 
Running Time: 1 - 2hrs Numbers: 10 - unlimited 
Captain Corelli's Songbook – songs from the Ionian Islands 
The Greek Islands in the Ionian Sea have a secret… hundreds of years of Venetian rule has left a musical legacy with a strong Italian influence not heard in other parts of Greece. Come and join Parissa as she shares her family's musical heritage.   Running Time: 1 hr Numbers: 10 - unlimited 
Brazilian Song 
Learn beautiful Brazilian songs by legendary composers and the clapping rhythms to go with them!!      Running Time: 1 hr Numbers: 10 - unlimited 
Latin Songs & Rhythms 
Bring along something to shake, scrape or tap and learn some songs and rhythms from Latin America. No musical experience needed, just bring your enthusiasm and be ready to be surprised by how quickly it can all come together.  
 Running Time: 1 – 2 hrs      Numbers: 10 – unlimited (above 25 people needs PA) 
Choir Warm Ups 
For less experienced choir leaders: A nuts and bolts look at what needs warming up in a choral setting. How to do it and have fun!!
  Running time: 1 hr 
Everyone Can Sing 
A feel good vocal workshop where people are encouraged express through the voice. Warm ups done for voice and body co-ordination. Group vocal improvisation experimented with. Lots of games, harmonising and singing of songs. No previous singing experience needed. Running Time: 1 - 2hr Numbers: 10 - unlimited 
Microphone Technique and How to Communicate with a Sound Engineer 
Do you get a horrible 'pop' every time you say 'P' into a mic? What's the difference between 'feedback' and 'foldback'? How far should you stand from the microphone? What's the difference between studio mics and stage mics? If you feel at all nervous about microphones and all the P.A. gadgetry, this is the workshop for you. Suitable for choir members, solo and back up singers.     Running Time: 1 - 2hrs Numbers: 10 – unlimited (Need a small PA for this one.) 
Managing Performance Anxiety 
For everyone, including instrumentalists, or public speakers. Beginners in particular stand to benefit from learning the tricks that seasoned performers use to improve their performances. The workshop explores the causes of anxiety, offers ideas to channel the anxiety in a constructive manner and provides practical relaxation techniques.          Running Time: 1 - 2hrs Numbers: 10 - unlimited 
Rhythm & Vox 
Take a journey and explore polyrhythm with the voice and the whole body. A wonderfully energetic and inspiring class, suitable for all levels. Totally safe, fun, nurturing process that challenges you to new, unimagined rhythmic intergration. A hit at the Daylesford Singer's & Woodford Folk Festivals. No late comers allowed entry.                                Running Time: 1 1/2hrs Numbers: 10-250 (above 25 people needs PA) Conditions: indoors preferred, good sound insulation 
Vocally Challenged/Absolute Beginners 
For people who have little vocal confidence and "bad" pitch. During the workshop we look at ways to correct pitch, how it "feels" to be in tune, how harmony "feels", holding your note in a crowd, and sing simple chants and songs; all the while providing a very safe atmosphere and healing group vibe. Works best with a follow up session with the same group. 
Running Time: 1 - 2hrs Numbers: 5-10