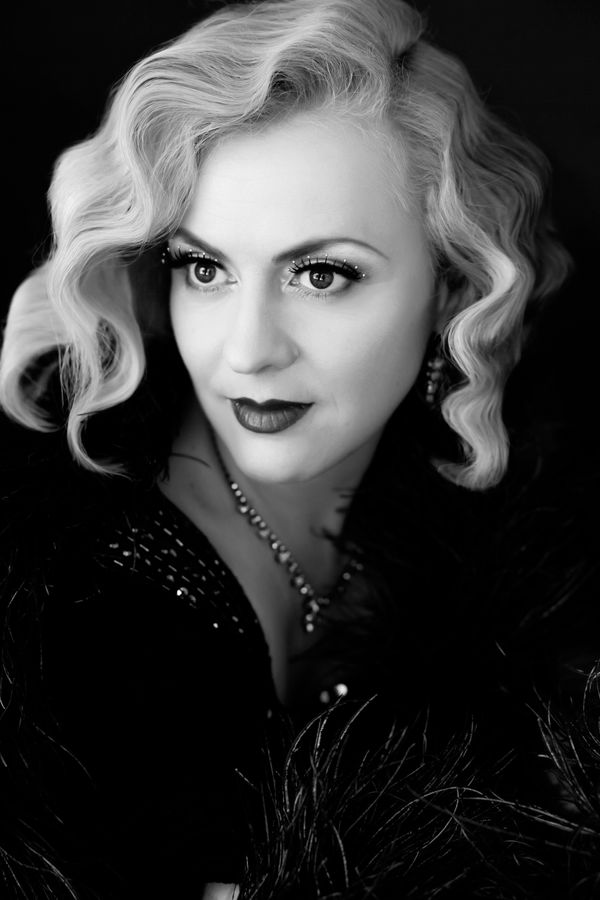 "I cannot stop listening to this doll-faced singing angels album. She is shut-the-front-door DYNAMITE! Like a blend of Carmen Miranda, Billy Holiday and Madeleine Peroux but completely herself at the same time. I adore her stage presence, songwriting, vocal timbre and phrasing. I urge you to check her out online or live. (Believe it or not but she is Byron Bay based!!!) If you don't already know this starlet please allow me to introduce to you Parissa Bouas! ♥ #howhaveinotheardofherbefore"    
ABBIE CHIQUITA CARDWELL 
"Parissa … immediately engages by being blessed with a voice that has timbral overlaps with Billie Holiday's. More significantly she shines the charm off that voice on some exceptional self-penned songs"  
JOHN SHAND, SMH  
Winner of the NCEIA Award for: 
Song of the Year 2012 
Best Jazz Song 2012  
Best Jazz Song 2013 
Best World Music 2013
Hello 2023,
There's singing in the air again, and in groups!!! That sounds and feels so good! There are gigs and festivals bouncing back to life, at last!
So now where to for 2023??  First show, We Say Her Name fundraiser event for Domestic Violence support, hosted by Mandy Nolan, featuring Luke Vassella, Aine Tyrrell, Simon Chate... February 18
The first singing camp off the rank for me is the Power of Song -Festival of Singing in Grassy Head NSW, in March. Some amazing workshop facilitators: Kirsten Mackenzie from Arramaieda; Paul Jarman from Sirrocco; Jo Pierce, Murtala doing Indonesian body percussion & Uncle Miklo & Ilka. Here's the link: https://www.eventbrite.com/e/power-of-song-festival-registration-386837690947
 I'll be recording and  releasing some new singles by the second half of the year.  I have already got a few gig dates in my shows page
Currently doing some local shows with wonderful Dan Brown on keys 
As well as being a solo artist, I write, record and perform with Carl Cleves in Australia's ultimate Coffeehouse couple, THE HOTTENTOTS. 
For more info about all these projects, please visit  'SINGER/SONGWRITER' link, PROJECTS.  
My music production studies has spilled into my singing teaching and I'm having great success recording students.  It is really the best way to get better, you hear yourself and it gets you ready for the real world of recording in a 'safe space'.  I'm also offering to produce songs that song writing students are writing, at very affordable cost. Visit my SINGING TEACHER page 
I'd like to thank Andrew Worboys for the delicious video clip he made for 'Nothings Gonna Last'.  You can buy this song and the CD on this website, CD baby or on Apple Music. Listen here or on Spotify.  
Thanks Michiel Hollanders from Smoked Recordings for all the hard work he put into 'The Full Force of the Wind' CD.  This is a feather in his cap too!!  Also, my heartfelt thanks to all the musicians who played and sang on this recoding. You're the best!  
Warmest  
Parissa