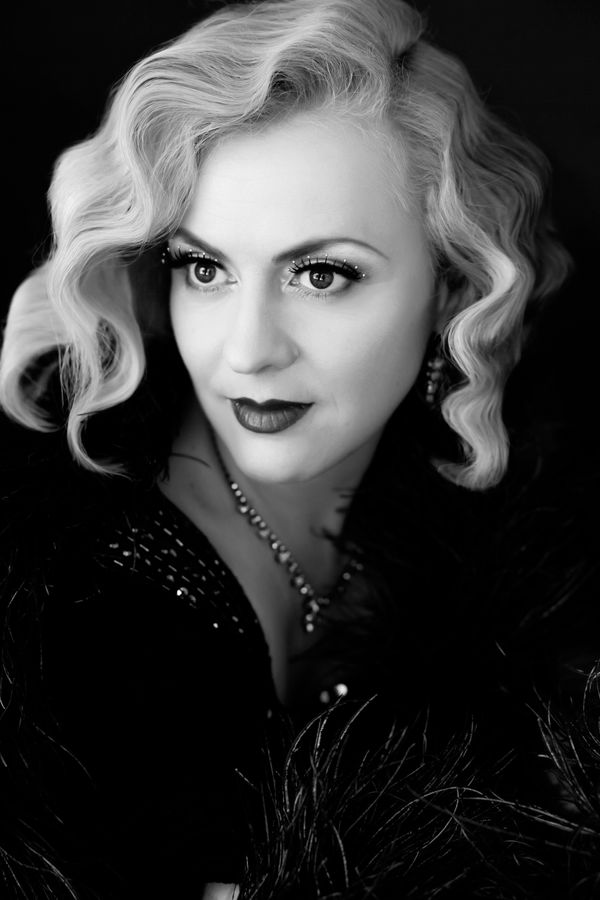 "I cannot stop listening to this doll-faced singing angels album. She is shut-the-front-door DYNAMITE! Like a blend of Carmen Miranda, Billy Holiday and Madeleine Peroux but completely herself at the same time. I adore her stage presence, songwriting, vocal timbre and phrasing. I urge you to check her out online or live. (Believe it or not but she is Byron Bay based!!!) If you don't already know this starlet please allow me to introduce to you Parissa Bouas! ♥ #howhaveinotheardofherbefore"    
ABBIE CHIQUITA CARDWELL 
Winner of the NCEIA Award for:
Song of the Year 2012
Best Jazz Song 2012 
Best Jazz Song 2013
Best World Music 2013
"Parissa … immediately engages by being blessed with a voice that has timbral overlaps with Billie Holiday's. More significantly she shines the charm off that voice on some exceptional self-penned songs"  
JOHN SHAND, SMH  
Well, what a year 2020!!! The least gigs I've performed ever!!!!!!  Not only did COVID impact my performing, touring and teaching, but my partner had to be hospitilzed twice and I developed a frozen shoulder, which made guitar playing impossible....
Luckily for me, I also received a scholarship to study Music Production at the Byron Bay SAE campus.  So I learnt a lot about Electronic Music Production (EDM), composed many new songs, brushed up on my music theory and met a great bunch of talented, hard working music producers and learnt a hell of a lot about everything to do with modern music!!!  What a life saver! What a buzz!!
So now where to for 2021??  Well, my shoulder has come good and I'm relishing playing guitar again.  I'll be recording and  releasing some new singles by the second half of the year.  I have already got a few gig dates in my calendar page, yippeee!!!  Things we took for granted before are soooo precious now...
With my new band, The 'World Citizens',  I'm finally, bringing together all the strings on my bow...Singing songs from my Hottentots, Diaspora Latina and Bella Fontes days, as well as new original songs and groovy tunes from around the world, that I just really love, with musicians that I love!!!   Expect an irresistible, unique mix of Jazzy + Pop + Neo Soul + World music… moving from deliciously, sensuous slow tunes in the first set to put on your dancing shoes in the 2nd!!!  
All 2020 work at festivals as part of the 'Palm Wine Ambassadors' got shelved, but we're coming back for more in 2021,  please check out my 'SHOWS' page.
As well as being a solo artist, I write, record and perform with Carl Cleves in Australia's ultimate Coffeehouse couple, THE HOTTENTOTS.
I've also been connecting with my wonderful Sydney crew of excellent musicians and friends, including Blair Greenberg (percussion, hand pan, guitar),  Paul Chenard (sax) and Konrad Ball (bass)...expect some new recording project soon!!!  :-)  
For more info about all these projects, please visit  'SINGER/SONGWRITER' link, PROJECTS. 
My music production studies has spilled into my singing teaching and I'm having great success recording students.  It is really the best way to get better, you hear yourself and it gets you ready for the real world of recording in a 'safe space'.  I'm also offering to produce songs that song writing students are writing, at very affordable cost.
I'd like to thank Andrew Worboys for the delicious video clip he made for 'Nothings Gonna Last'.  You can buy this song and the CD on this website, CD baby or on Apple Music. Listen here or on Spotify. 
Thanks Michiel Hollanders from Smoked Recordings for all the hard work he put into 'The Full Force of the Wind' CD.  This is a feather in his cap too!!  Also, my heartfelt thanks to all the musicians who played and sang on this recoding. You're the best! 
Warmest 
Parissa